Can't Find Your Lake Of The Ozarks Dream Home? Buy A Fixer-Upper And Make It Your Own
Earning the designation of best recreational lake in the U.S. has made the Lake of the Ozarks even more popular among visitors and home buyers. Local businesses have enjoyed the benefits of booming tourism and it's made for an incredibly hot real estate market.
On the other hand, with home buyers from across the country eager to own a slice of paradise at Lake of the Ozarks, local real estate listings are dwindling. The Property Shop at the Lake owner Tina Stotler said this dynamic has made it especially difficult for mid-level buyers to find Lake homes that fit their budget.
"Lake-wide, we are experiencing a very low inventory of homes, both waterfront and off the water," Stotler said. "And homes under $400,000 are particularly hard to find."
But all is not lost. Stotler says investing in a fixer-upper is a great opportunity to purchase a lake home without breaking the bank.
Check out some before/after fixer-upper photos from a home sold by The Property Shop at the Lake:
Lake Fixer Upper After Photos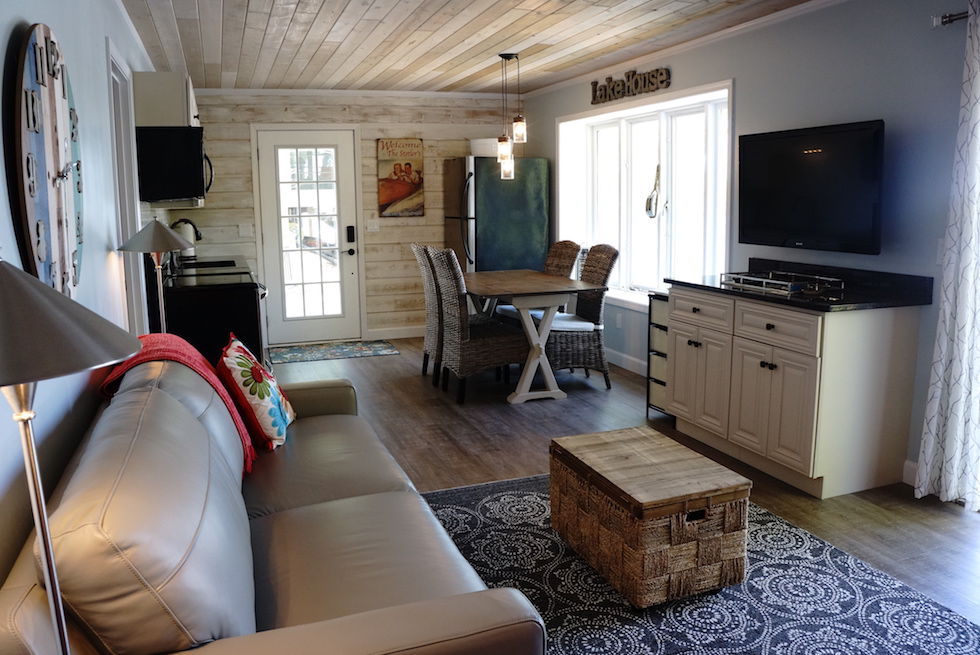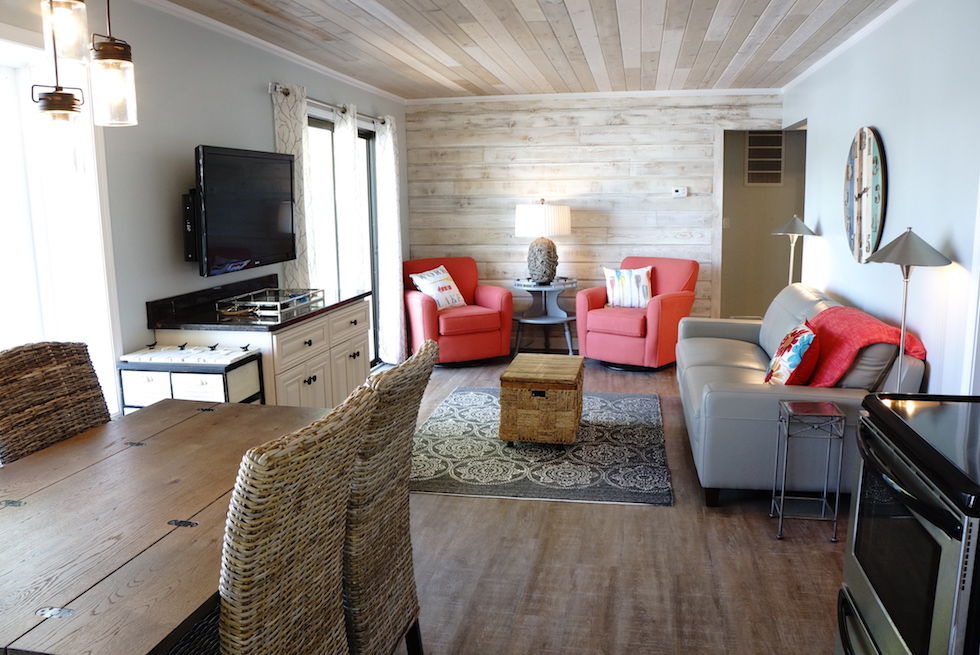 "Fixer-uppers are an affordable way for buyers to get into a home and customize it to their lifestyle," Stotler said, noting that obtaining a loan for renovation projects is easier today than in the past. She regularly works with lenders who understand the dynamics of renovation projects and have lengthy  experience in helping borrowers navigate the approval process.
"Lenders now have a special loan program for purchasing a fixer-upper that includes additional funds to update and remodel. There is only one closing and one closing cost."
Stotler stressed that financing is only one of many factors to consider when purchasing a fixer-upper property. Owners should take into account the location of the house, the type of lot it sits on, waterfront issues, foundation problems, things that can and cannot be changed, as well as the overall potential of the home.
"One of the most important things to consider when purchasing is to keep an open mind. If the location of a property is good and the lot is nice, you should consider the potential in the house," Stotler said. "Buying a property that needs work gives you the opportunity to 'make it' what you want."
Still, tackling a fixer-upper is not for the fainthearted: it can be a daunting task for even experienced renovators.
Renovation projects can cost more in time and money than anticipated; and Stotler emphasizes working with a real estate professional who has relationships with local contractors and sub-contractors along with experience in guiding buyers through the fixer-upper process, is a must.
Lake Fixer Upper 2 After Photos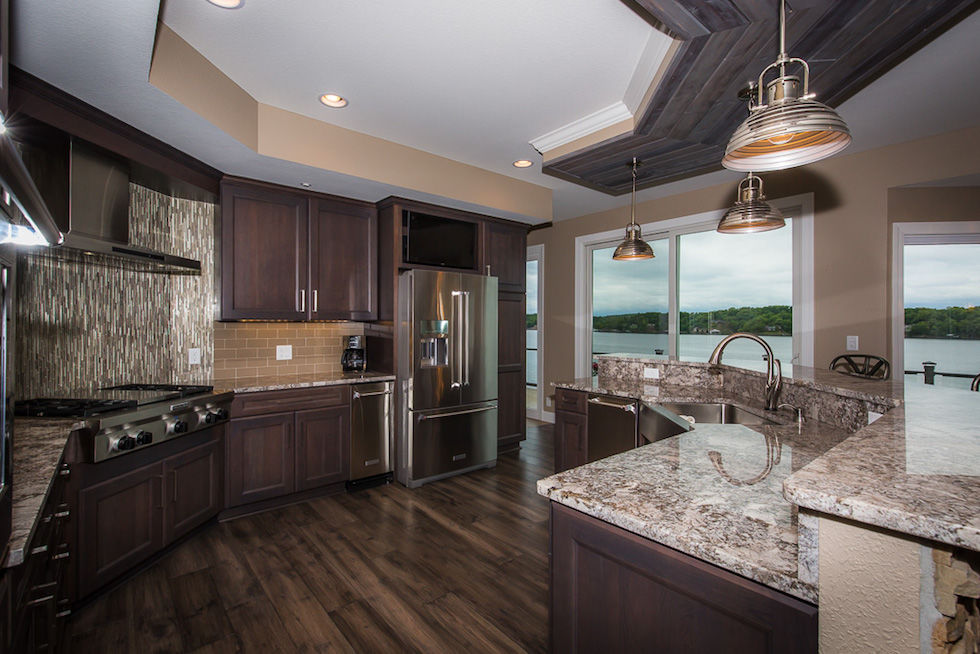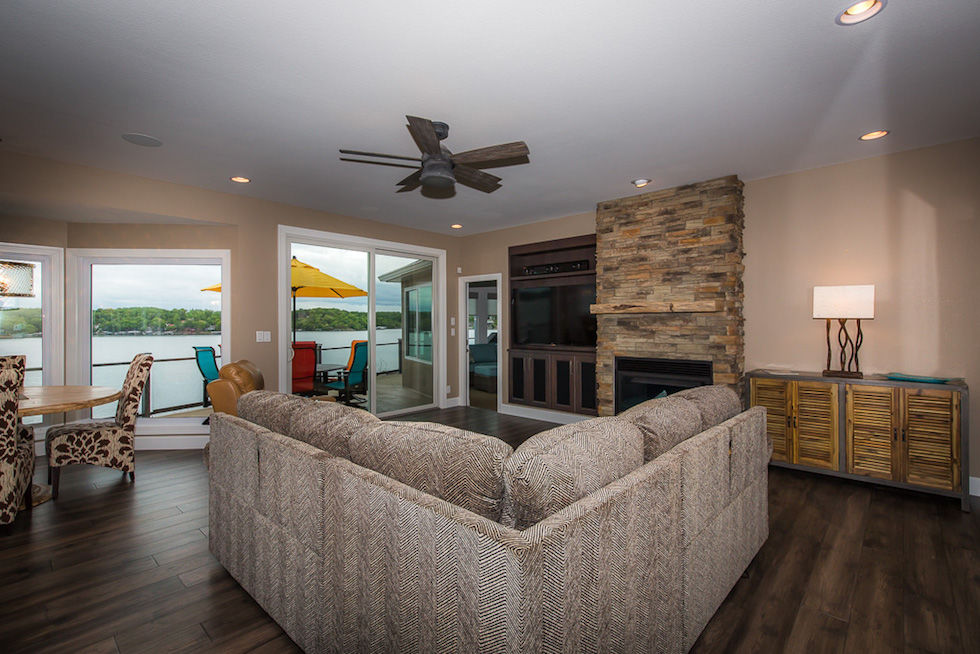 "Your Real Estate Professional should be able to help guide you with more than just the purchasing aspects of buying the property," Stotler said. "Ask them if they have information on permitting, recommendations for contractors, making sure you can permit your dock, or replace it with a bigger dock, etc. The list is long and you want a realtor who knows the answers."
Herself nearing the end of a lengthy journey through renovating her family's former Lake home, Stotler is well aware of the pitfalls and the rewards of bringing new life to older homes.
"When I decided it was time to move back into a lakefront home, I looked for several months to find the perfect 'fixer upper,'" Stotler said. "Based on purchase price, renovation costs and accomplishing my ideal results, I realized that nothing could replace the location and the memories of my parents' lake house."
Stotler purchased the house from her brother and began the renovation process utilizing the craftsmanship of local contractors and sub-contractors to add 1,340 square feet and a 2-car garage to her former childhood lake home.
Nine months later, she readily admits that renovating a fixer-upper can be an arduous process, but she stresses that the final result makes it well worthwhile.
"My 'dream home'  and 'fixer-upper' will be done sometime in mid-September and I've experienced first hand how taking on renovations, big or small is not an easy decision or an easy task," Stotler said. "It takes a lot of imagination, cooperation and patience. But the end result can be very rewarding."
Original Source: https://www.lakeexpo.com/advertorial/can-t-find-your-lake-of-the-ozarks-dream-home/article_60c56f36-969f-11e8-8f70-e7ca8a812457.html
Author: Deborah Wolfe, photos courtesy of Tina Stotler/The Property Shop at the Lake